Nice
SCROLL
Preference Events
EVENTS • PARTIES • TRAVEL
https://www.preference-events.com/evenements/soirees-inoubliables/https://www.preference-events.com/evenements/soirees-inoubliables/https://www.preference-events.com/agence-incentive-team-building/voyages-incentives/https://www.preference-events.com/agence-incentive-team-building/voyages-incentives/https://www.preference-events.com/agence-incentive-team-building/voyages-incentives/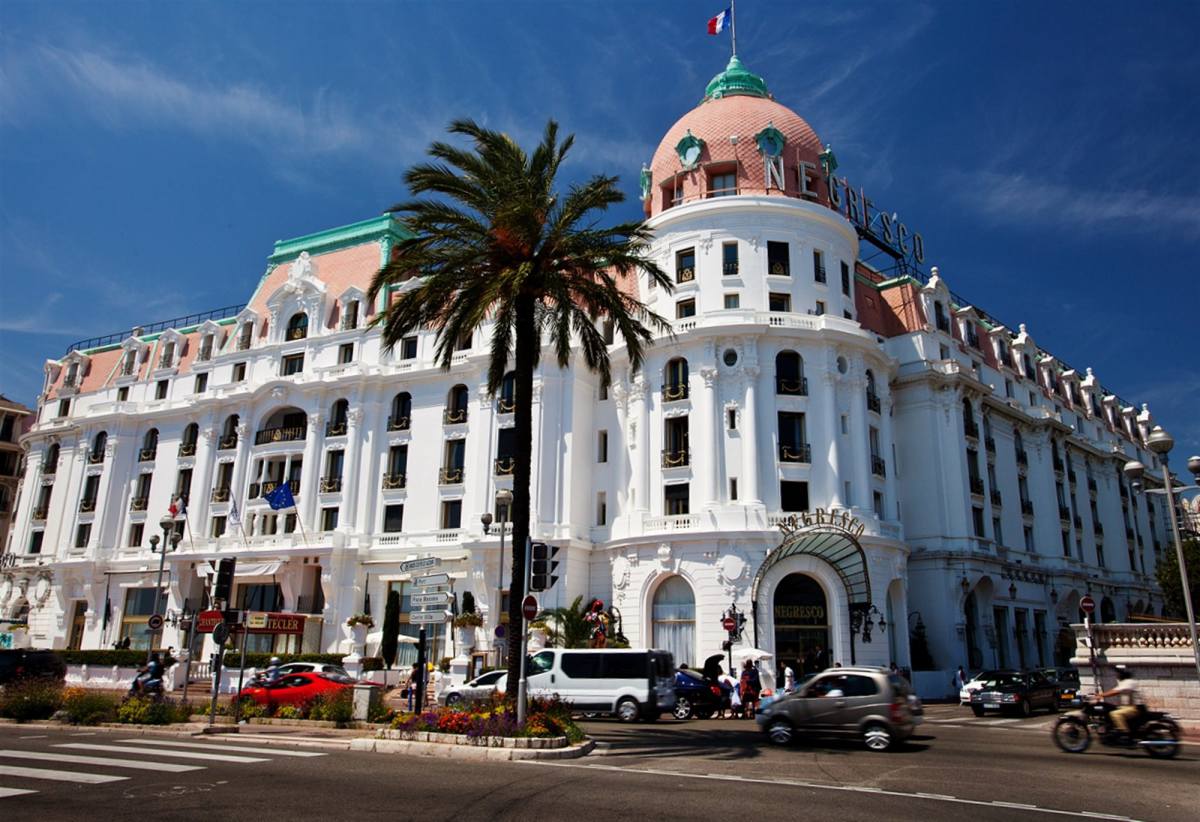 https://www.preference-events.com/evenements/soirees-inoubliables/https://www.preference-events.com/evenements/soirees-inoubliables/https://www.preference-events.com/agence-incentive-team-building/voyages-incentives/https://www.preference-events.com/agence-incentive-team-building/voyages-incentives/https://www.preference-events.com/agence-incentive-team-building/voyages-incentives/
At once elegant and popular, Nice displays typical Mediterranean charm and a gentle art of living thanks to its beauty and clement climate. Even in winter, pavement cafés are pleasant., as is a tour of the famous Promenade des Anglais, rounding the curve of the Baie des Anges, the many beaches and the luxurious hotels.
The old district of Nice boasts picturesque alleyways and ochre façades. It has been refurbished since 2013, with the addition of a remarkable urban promenade and "green corridor" from the Théâtre National de Nice to the sea. Ideally located 20 minutes from the international airport, Nice is the ideal starting point for exploring the French Riviera.
Participants in VIP groups, board meetings and press trips will lodge in one of the luxurious establishments in Nice or the region (Eze, Saint-Jean-Cap-Ferrat) while seminars and conventions can be hosted at a large-capacity hotel suitable for all budgets.
Lastly, Nice offers possibilities for many touringand cultural activities, for incentive and team-building trips as pleasant interludes during your seminar, convention or corporate event.
Practical information
Ideal time to go to Nice : May & October
Our opinion
Nice is a sunny destination, perfectly located to discover the French Riviera and surrounding areas.
Accommodation in Nice
Nice and its region have many hotels of all sizes and categories, perfectly suitable for organising a corporate event (convention, seminar, board meeting, press trip, incentive or team building).
A legendary Palace inaugurated in 1913: The Negresco
A few remarkable premium luxury hotels including the extraordinary Grand-Hôtel du Cap-Ferrat and the Royal Riviera in Saint-Jean-Cap-Ferrat.
Many small charming hotels in Nice and its surroundings.
Several large international hotel chains operate 4- and 5-star hotels in Nice. These all have perfect facilities in the way of meeting rooms to organise a seminar or convention.
Things to do in Nice
Your event in Nice can obviously be geared around the sea. Exploring the hinterland, Monaco or the region of Grasse are other great options:
Tour of Vieux Nice and the huge flower market on Cours Saleya
Excursion or rally in 2CVs exploring the hinterland
Catamaran cruise in the Bay of Villefranche-sur-Mer or heading for Monaco
Regatta in monohull yachts
Nautical activities: stand-up paddling, sea kayaking, wind surfing, water skiing etc.
Water Olympics, beach and team-building games organised on the beach.
Rafting, canyoning or trekking through the Vallée de la Roya
Perfume day in Grasse
Shopping too, of course!!!!
Evening receptions in Nice
Your parties will be an opportunity to learn about the flavoursome cuisine typical of the south of France: Pissaladière, Ratatouille, Pan Bagnat and Salade Niçoise, all generously drizzled with olive oil and sprinkled with locally grown olives. The reception organised by Preference Events in Nice will be the highlight of your trip, seminar or convention.
Organisation of a beach party
Organisation of a dinner with DJ entertainment in an exclusively-booked lounge restaurant.
Organisation of a dinner in an inviting restaurant serving typical Nice cuisine
Venues such as a manor, bastide or château may be booked exclusively for your gala night.
Organisation of a glamorous reception in a private villa.
Program suggestion
FLAVOURS OF PROVENCE
4 DAYS FOR 120 GUESTS
Organised by event agency PREFERENCE EVENTS
Day 1
Early morning arrival - Transfer to the hotel - Welcome coffee, opening meeting - Lunch on the hotel rooftop facing the sea - Business convention in plenary room - Team building: cookery classes featuring specialities of Nice and dinner (prepared by the participants) on the hotel's private beach
Day 2
Seminar in sub-committees - Lunch at the hotel - Departure for the Vallée de la Roya, stopping at the village of Breil-sur-Roya - A choice of three incentive activities: canyoning, rafting or trekking - Dinner in a Cap d'Ail lounge restaurant booked exclusively for the group
Day 3
Excursion in a catamaran heading for Monaco - Bathing and snorkelling - Lunch in a beach restaurant - Back in late afternoon - Gala night in an exclusively-booked bastide - Cocktail party in the grounds, dinner with DJ entertainment in the Bastide
Day 4
Departure of participants - End of the trip.
You may
also like
Estimate / Contact